After a long trip, or a horse riding, volleyball, casle visiting, or winery adventure muscle relaxant or a stress relief massage can be very relaxing, and also a curing pampering.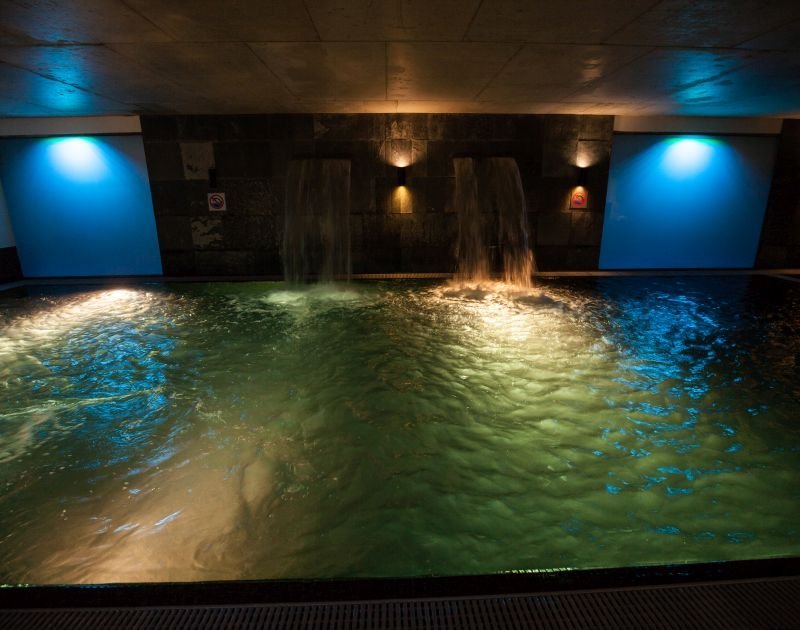 Wellness services
Refresh yourself in our hotel's spa, where after a day of activities relaxing experience awaits you in the 6 x 13 metres and 1,20 metres deep pool, with adventure elements, jacuzzi, two Finn sauna, infrared sauna and steam bath.
Silent wellness
So during the silent hours only 14 years old or older guests can enter the wellness. This type of initiation works successfully in many hotels and the guests accept with pleasure.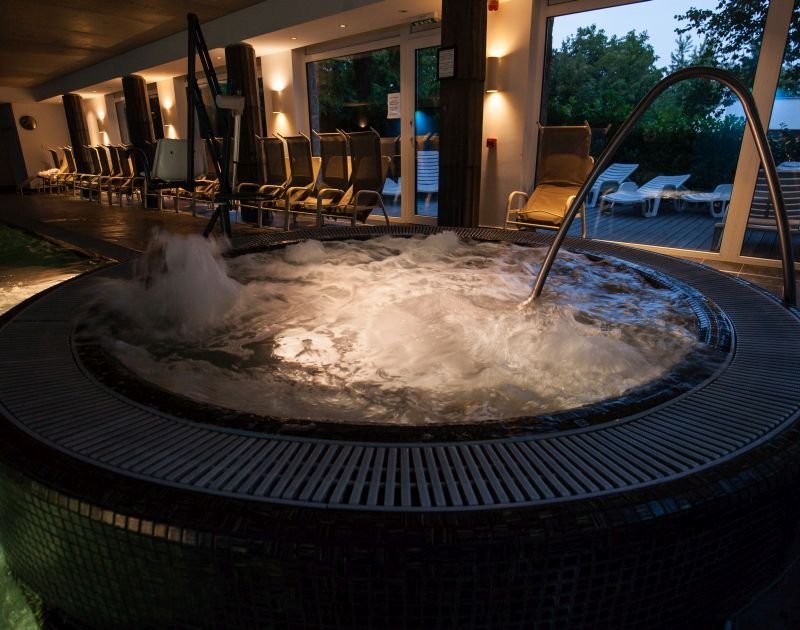 Depending on the occupation, our hotel's wellness area can be visited by non-hotel guests for a fee.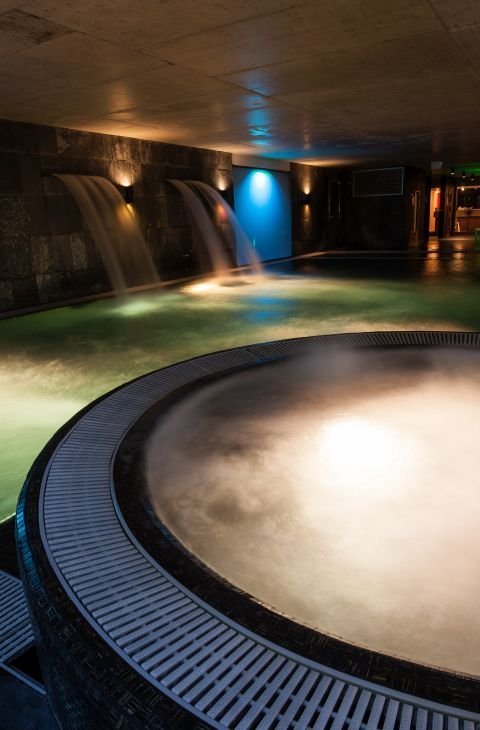 Massage prices
| Service | Price |
| --- | --- |
| Refreshing massage 25 min | 8.500 Ft |
| Refreshing massage 50 min | 13.900 Ft |
| Aromamassage 25 min | 9.200 Ft |
| Aromamassage 50 min | 14.900 Ft |
| Footmassage 25 min | 8.500 Ft |
| Headmassage 25 min | 8.500 Ft |
| Muscle relaxing massage 25 min | 9.200 Ft |
| Muscle relaxing massage 50 min | 14.900 Ft |
| Bonvino refresh 25 min refreshing massage + 25 min footmassage | 13.900 Ft |
| Bonvino relax 25 min aromamassage + 25 min headmasssage | 14.900 Ft |
| "Badacsony" hot stone massage with grape seed oil 60 min | 16.900 Ft |
| Skin Regenerating Body Treatment Skin regenerating massage with blue algae + Firming rosehips facial mask 60 min | 16.900 Ft |
| Bonvino therapie Body massage with grape seed oil + Chardonnay cream facial mask 60 min | 16.900 Ft |
| Coconut body treatment – coconut peeling + grape seed oil massage 60 min | 16.900 Ft |
| Grape body treatment – Body massage with grape seed oil + Grape face pack and face massage 80 min | 19.900 Ft |
| Skin rejuvenating de luxe treatment – Body peeling + Skin regenerating massage with blue algae + Firming rosehips facial mask 80 min | 19.900 Ft |